REAL ESTATE
---
Investment Objective
---
Soter Capital Advisors offers advisory services with the objective of implementing a competitive process to develop identified Real Estate opportunities mainly in Madrid, Spain, and with a minor exposure, to other cities such as Valencia, Málaga, Mallorca, Menorca, Ibiza and other metropolitan areas (from now on "Investment Opportunity").
Soter Capital Advisors has reached leadership on the market by developing, both, present and future opportunities with the support of a Project Manager and several well-established local developers.
The main aspects of Soter Capital Advisors are summarized below:
Legal Structure of the Fund
---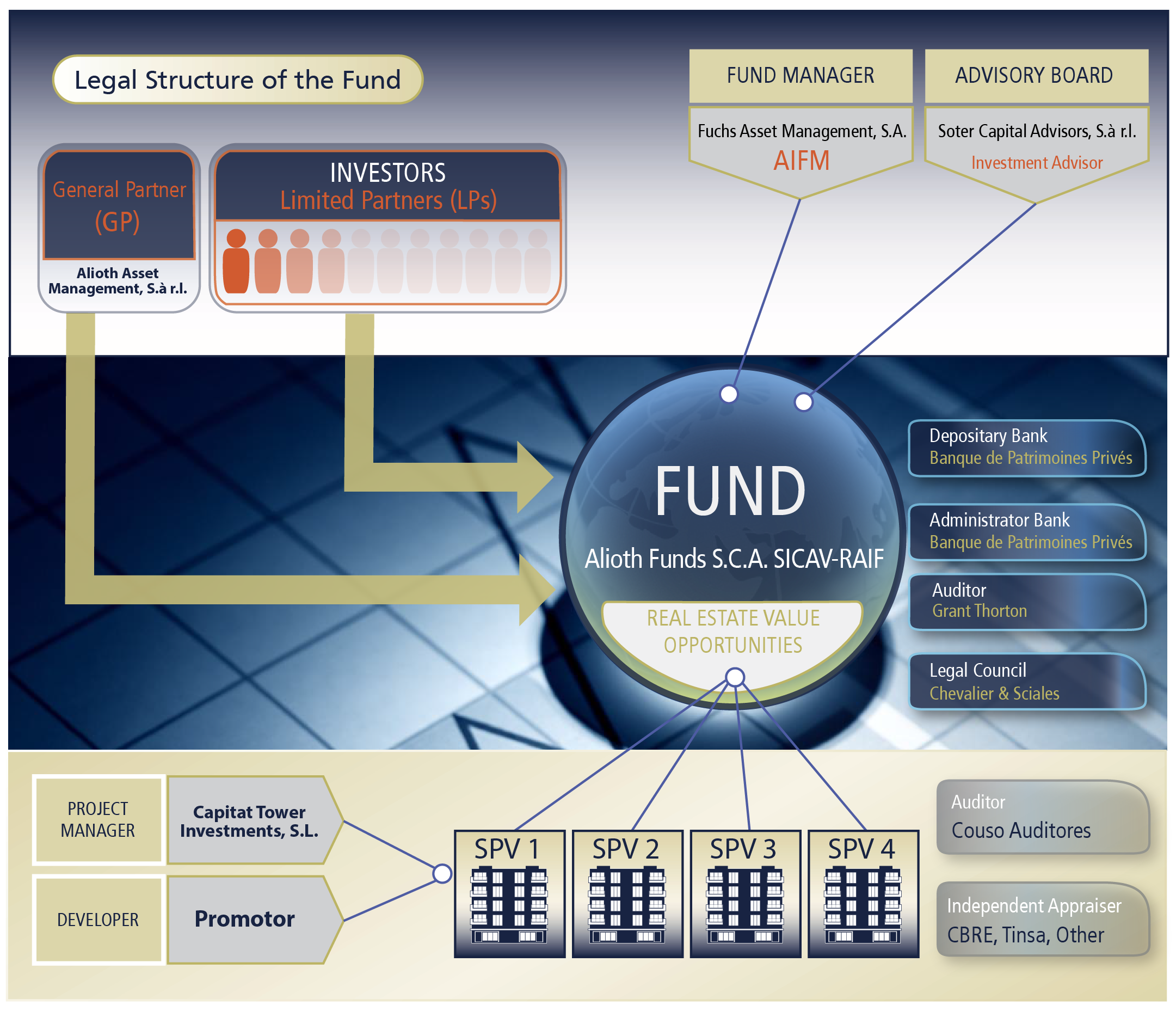 Institutional Suppliers
---
Terms and Conditions
---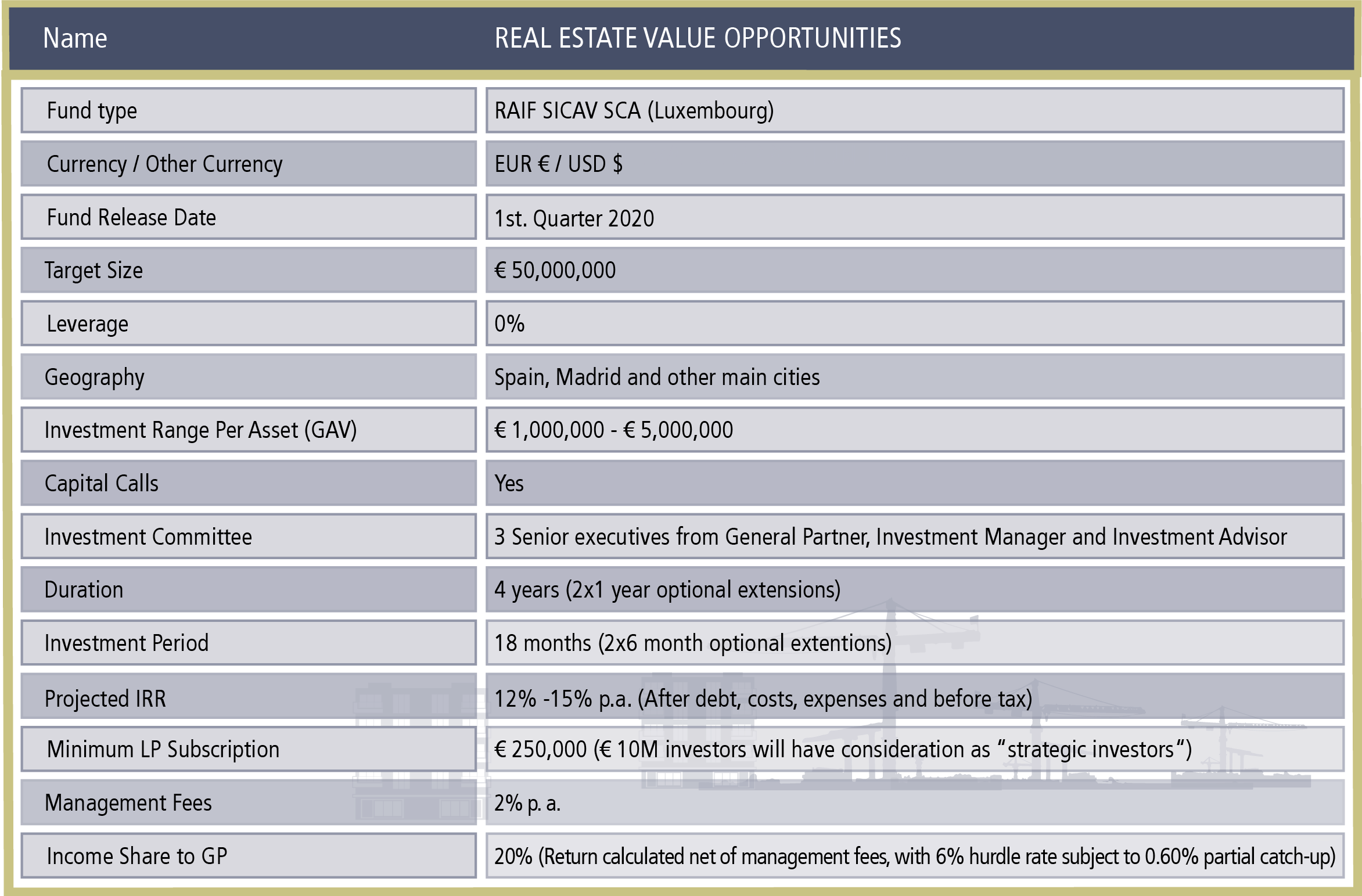 Investment Phases and Principal Repayment
---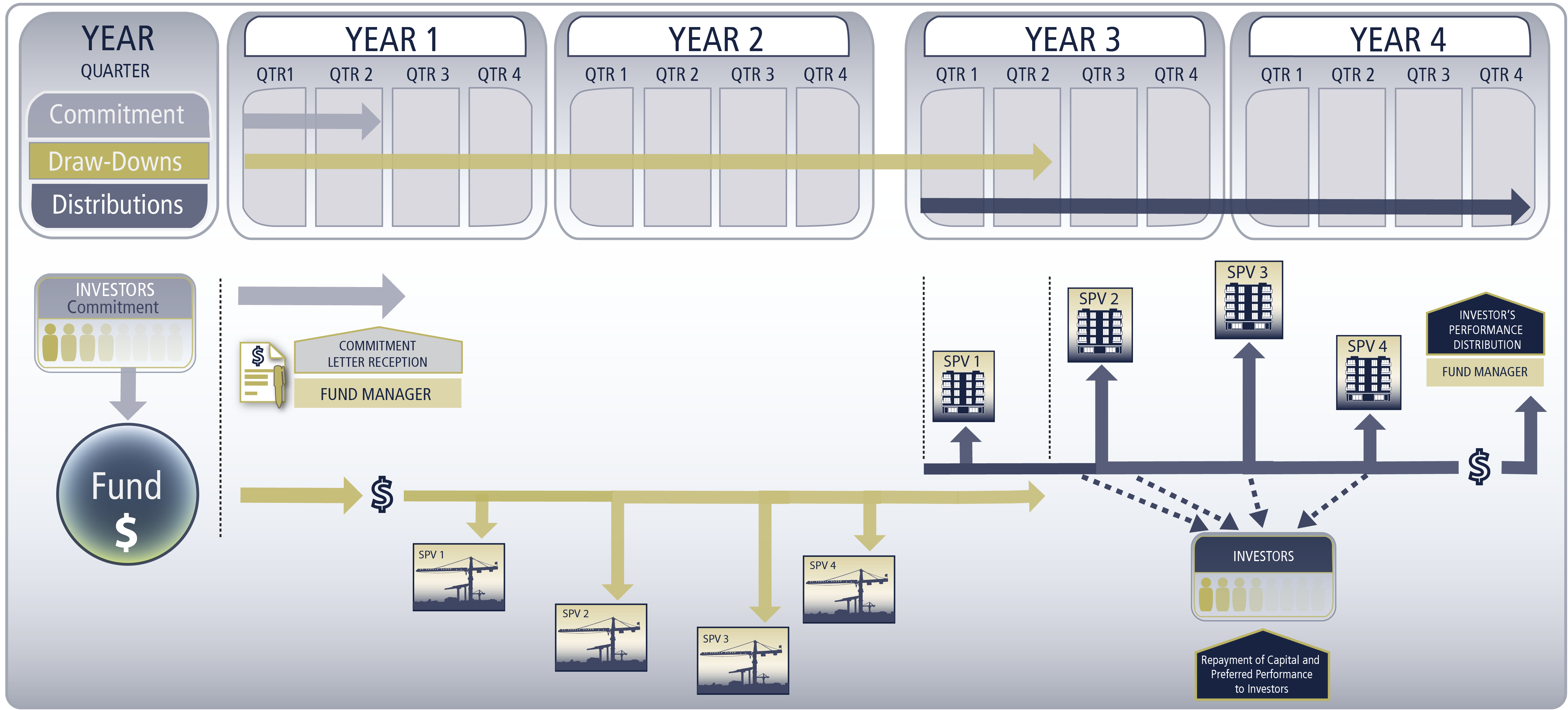 Sensitivity Analysis
---
This sensitivity analysis is based on the annual profitability of investors. It is calculated on a percentage variation of the expected target sale price of the promotion or a monthly variation of the expected time to complete the sale of the units built.
It includes the consideration of the preferred performance of the investors and the penalty/reward mechanisms for the deviation from the deadlines.

For example, if the project was to be delivered 2 months in advance and the sale price was -10% below the target sale price, it would continue to offer an annual yield of 9.15 % compared to the objective of 17.57 %.
This analysis should only be used as a reasonable estimate. Other variables such as sales and tax costs may also affect specific returns.
Distributions of Capital and Profits
---